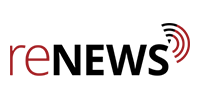 The European Parliament has called on the EU Commission and member states to remove regulatory barriers to boost the development of energy storage technologies.
The Industry, Research and Energy Committee proposed in a new report to abolish double taxation or shortcomings in EU network codes, which it said have hampered the development of hydrogen energy storage projects.
MEPs have also outlined the role green hydrogen and home batteries can play in stepping up renewable energy storage solutions.
The possibility of retrofitting gas infrastructure to transport hydrogen should also be looked into, they recommend.
Battery production outside Europe should be reduced, with recycled materials sourced within the continent. Mechanical and thermal storage solutions should also be developed further.
The MEPs also recommend revising the Trans-European energy networks to improve the eligibility criteria to develop energy storage facilities.
Lead MEP Claudia Gamon said: "Energy storage will be essential for the transition to a decarbonised economy based on renewable energy sources.
"As electricity generated by wind or solar energy will not always be available in the quantities needed, we will need to store energy.
"Apart from storage technologies that we already know work well like pumped hydro storage, a number of technologies will play a crucial role in the future, such as new battery technologies, thermal storage or green hydrogen.
"These must be given market access to ensure a constant energy supply for European citizen."
read more