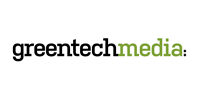 Xcel Energy CEO Ben Fowke observed earlier this year that time is running out for coal-fired power plants in the U.S.
"I will tell you, it's not a matter of if we're going to retire our coal fleet in this nation, it's just a matter of when," Fowke said on stage at the EEI Annual Convention in San Diego in June.
For the Public Service Company of Colorado (PSCo), an Xcel Energy subsidiary, that time is now.
On Monday, the utility won preliminary approval for its coal plant retirement plan. The Colorado Public Utilities Commission voted unanimously to allow for the early closure of coal-fired units 1 and 2 at Xcel's Comanche Generating Station in Pueblo County. The units are capable of producing a combined 660 megawatts of coal-fired generation, which represents approximately one-third of PSCo's remaining coal fleet.
Under Xcel's Colorado Clean Energy Plan (CEP), the Comanche coal units will be replaced with a $2.5 billion investment in renewables and battery storage — including of 1,131 megawatts of wind, 707 megawatts of solar PV, and 275 megawatts of battery storage across the state, including in Pueblo. Xcel estimates the transition will save ratepayers between $213 million and $374 million.
The decision comes as Xcel is attracting record-low clean energy prices. In January, the results of Xcel's all-source solicitation returned a median price bid of $21 per megawatt-hour for wind-plus-storage projects and a median bid of $36 per megawatt-hour for solar-plus-storage.
Bids highlighted in the CEP are even lower. The plan includes wind at pricing of $11 to $18 per megawatt-hour, solar at $23 to $27 per megawatt-hour, and solar-plus-storage at $30 to $32 per megawatt-hour.
By 2026, the CEP will bring PSCo's energy mix to nearly 55 percent renewable energy, up from 28 percent in 2017. Coal made up 44 percent of Colorado's electric generation last year, which would decrease to about 24 percent under the plan. Natural gas will remain roughly the same.
read more