Energy Storage Valuation Study
energy storage valuation study
Fractal has helped some of the largest and smallest electric utilities in the world design, analyze, procure and manage energy storage systems. Fractal can assist your management team in assessing the technical and financial viability a grid-scale energy storage project within your service territory. Fractal's granular assessment of your operational and planning needs, power supply costs, transmission costs and overall resource plan enables us to achieve maximum cost savings and reliability benefits for your system planning.
Our comprehensive valuation study is the first step in a multi-stage process towards successful implementation of energy storage. Fractal applies custom-built financial models, design expertise and years of operational experience to identify and quantify the value of energy storage opportunities specific to you.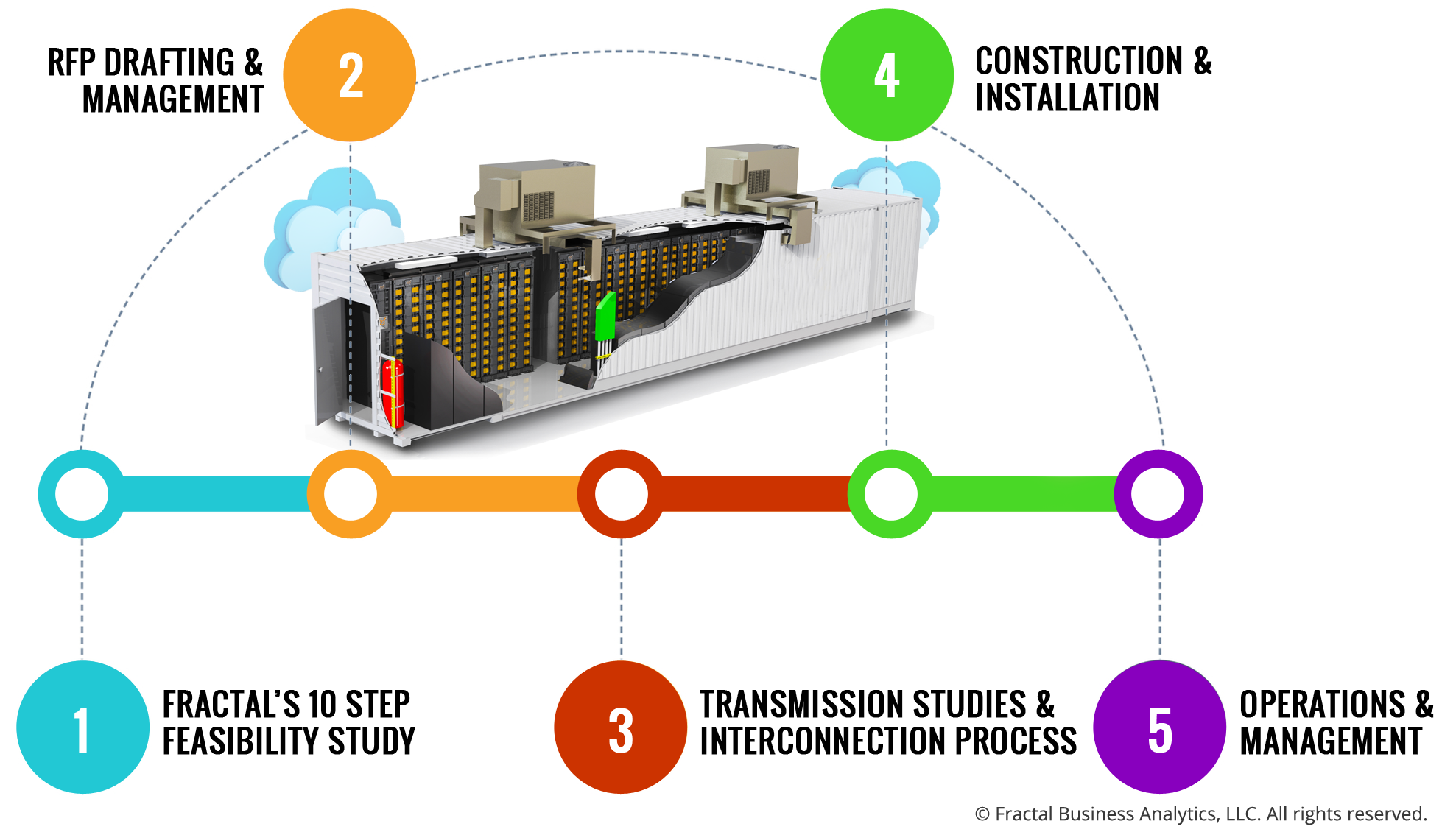 fractal's 10-Step valuation methodology
Fractal has developed the following 10-Step Evaluation Methodology to successfully conduct an utility-scale energy storage valuation study: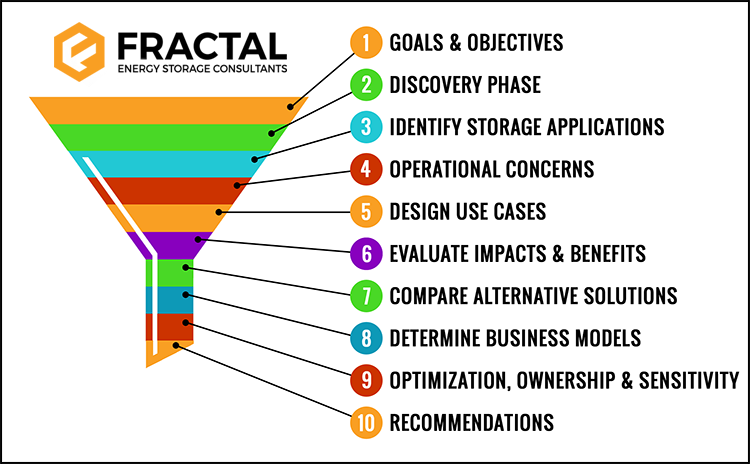 Using our evaluation framework, Fractal will meet the following objectives:
| | |
| --- | --- |
| | Economic Business Model(s) Design |
| | Investor-Grade Financial Analysis |
| | Ownership and Finance Options & Strategy |
| | Policy, Market, Regulatory & Environmental Assessment |
| | System Sizing and Chemistry Selection |
| | Warranty, Performance Guarantee and Capacity Augmentation Strategy |
| | Risk Assessment and Sensitivity Analysis |
| | Duty Cycle and Control System Requirements |
CONTACT US TODAY FOR A BROCHURE


2017 © Fractal Business Analytics LLC. All rights reserved.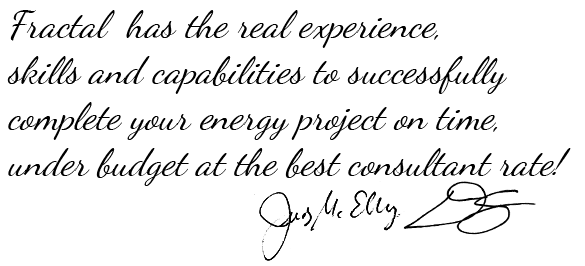 contact us today
We look forward to learning about your important and interesting project. Contact us to request a brochure or for a comprehensive statement of work.