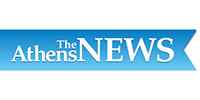 A local nonprofit, the Center for the Creation of Cooperation (CCC) is working toward the transition to clean energy through creating affordable energy storage.
CCC's most recent project, the RePower Second Life Battery Program, enables communities to recover and reuse lithium ion batteries. For the past two years, the RePower team has been collecting spent batteries and using them to create safe testing procedures and prototype needed storage products.
Wilkens said the program was partly inspired by his experience working in renewable energy for roughly a decade, as he was able to "keep and eye on the changing scene" and see that affordable energy storage was the "next big step." He said being able to store power is critical, as many battery cells are being discarded when they still have potential to be useful.
The RePower team works with battery packs from discarded materials, such as medical devices or computers, safely breaking apart the packs to capacity-test individual lithium ion cells. Wilkens said that it only takes one cell dying in a battery pack to make the pack no longer operational, but the other cells still have life and can be salvaged.
This isn't necessarily something one should try at home, however. The process itself can be dangerous, but the RePower team has engineer Morgan Hager as a core member to help. Hager, program engineer for CCC, has experience working in the solar power industry, and knows there is a growing need for people to have backup energy storage in their homes.
Hager noted the program is a little different from a traditional business model where people create a product and then market that product to an audience. Rather, Hager, Wilkens and Matt Baker more so see a need and want to create pathways to fulfill that need. There are millions of lithium ion batteries being discarded despite having plenty of good power cells inside them, she said.
read more