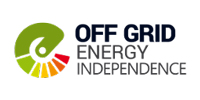 Honeywell and DTEK, Ukraine's largest private-sector energy company, have announced an agreement to launch Honeywell's Experion Energy Program in Ukraine, the core element of an initiative by DTEK to develop the country's first grid-scale energy storage system. Honeywell's Experion Energy Program enables industrial customers to develop large-scale battery energy storage systems.
The system will help maintain Ukraine's energy system, enable the integration of renewables into the energy mix and decrease fossil fuel power generation. Moreover, the energy storage system will increase the flexibility of Ukraine's power grid and help pave the way for the country to join Europe's energy community (ENTSO-E) in the future. For further information see the IDTechEx report on Batteries for Stationary Energy Storage 2019-2029.
Honeywell and DTEK will execute the Experion Energy Program as a pilot project, based around a 1MW/1,5 MWh lithium-ion energy storage system located at DTEK's Zaporizhzhya Power Plant. The manufacture, installation and commissioning of the system will take place during 2020-2021.
Commenting on the agreement, Emanuele Volpe, Chief Innovation Officer, DTEK, said, "The future of energy is focused on the transition from a centralized energy system to one that is decentralized and flexible, with an increasing focus on the provision of energy from multiple sources — including renewables. DTEK is the driving force behind changes that will determine the future of Ukraine's energy sector, and this agreement with Honeywell exemplifies our commitment to leading the way on this national objective."
Honeywell will supply DTEK with its Battery Energy Storage System (BESS) technology along with remote operations systems and its Experion Energy Control System. These technologies will enable automated, agile operations and help optimize dispatch of the BESS. The system's batteries will function as operating reserves that constantly work to manage frequency fluctuations on the grid (Frequency Containment Reserve) and charging up during off-peak times and discharging when energy demand and electricity costs increase (energy arbitrage).
"Around the world, consumers, producers, utilities and grid operators are facing increasing pressure and expectation to manage energy consumption, reduce electricity costs and improve sustainability," added Eren Ergin, General Manager, Renewables and Distributed Assets, Honeywell Process Solutions. "Our Experion Energy Control System will help DTEK become the pioneer in the Ukraine market by enabling it to create a bankable business model to manage energy storage assets and help balance the grid as the renewable energy mix increases in Ukraine."