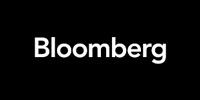 An explosion at an Arizona energy storage facility last year was started by a defective battery cell that overheated and caused a buildup of flammable gas, according to a report released Monday.
Firefighters unintentionally ignited the gas on April 19 last year when they opened a door to the facility located near Phoenix, Arizona, according to the report released by Pinnacle West Capital Corp.'s Arizona Public Service utility. The battery fire suppression system failed to stop the faulty cell from melting other nearby cells, leading to a so-called "cascading thermal runaway," according to the report, dated July 18 and posted to the utility's website Monday.
LG Chem Ltd., the South Korean firm that manufactured the batteries used in the facility, disputes the results of the report and is conducting its own investigation into the fire, a spokesman said by text message.
The explosion forced Arizona Public Service to halt plans to install 850 megawatts of battery storage on its grid, one of the most ambitious efforts by a U.S. utility at the time. It came after a series of fires at energy storage facilities in South Korea, a global leader in battery manufacturing and deployment. The energy storage industry has been working to address safety concerns about its equipment, which is seen as critical to helping making solar and wind power more reliable and ubiquitous.
The report on the Arizona storage facility said a lack of space between battery cells, inadequate ventilation for flammable gases and a lack of proper training for emergency response workers also contributed to the blast, which injured several firefighters.
Contributing Factors
The report made several recommendations including incorporating better system designs that can prevent dangerous chain reactions in faulty lithium-ion battery cell. Other recommendations include building systems with better ventilation and changes in emergency response procedures.
The battery facility was assembled by Fluence Energy, a joint venture between AES Corp. and Siemens AG, and used batteries supplied by LG Chem, according to the report. Arizona Public Service and Fluence didn't immediately return requests for comment after normal business hours.