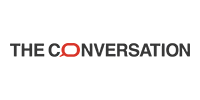 The UK electricity system is undergoing significant and rapid change. It has the world's largest installed capacity of offshore wind, has effectively stopped generating electricity from coal, and has recorded a 20% drop in demand since the start of the COVID-19 pandemic.
However, this transition from traditional, reliable coal to weather-dependent wind and solar generation brings with it increasing challenges to match electrical supply and demand at every instant. This is where large grid-scale energy storage systems could help regulate and buffer supply and demand, and improve grid control.
The UK government recently announced the removal of planning barriers to building energy storage projects over 50MW in England and 350MW in Wales. This, the government feels, will enable the creation of significant new energy storage capacity. The UK currently has 1GW of operational battery storage units and an additional 13.5GW of battery projects under development at the planning stage.
This intervention by the government creates a planning environment that could enable the UK to reach its target of net zero carbon emissions by 2050. This could happen with either a high proportion of large-scale, centralised renewable generation, or with more of a priority on smaller community schemes such as locally owned wind turbines and solar panels. Batteries will, in particular, contribute significantly to the grid regulation of a further 30GW of offshore wind by 2030 (to achieve the UK target of 40GW of offshore wind by that year).
But pursuing ever larger, stationary battery systems may not be the optimal solution for the UK to have a renewable energy future. Instead, the answer could lie in the country's garages and car parks.
As the UK has moved from fossil fuel to renewable energy electricity generation, CO₂ emissions from the energy supply sector have fallen from over 40% of the UK total in 1990 to 25% in 2019. This means the transport sector is now the largest emitter, producing a third of all UK CO₂ emissions.
read more