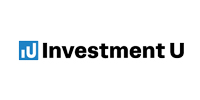 Up until a few years ago, energy storage was expensive. Many thought it a poorly understood, niche technology.
But technology marches on. And battery energy storage technology does as well.
Prices for this tech are dropping. And energy densities and demand are increasing.
Energy storage is big. And it's about to get even bigger.
Record-Breaking Year
2020 was shaping up to be a record-breaking year for the U.S. energy storage sector. And it started out strong.
The first quarter saw residential energy storage rise a record 10%.
Then the coronavirus hit.
In April, residential energy storage fell 40% from March's level.
I'm not surprised. There aren't many sectors that have dodged the pandemic.
Energy storage orders were forecast to top $2 billion this year. Now they're forecast to hit $1.6 billion.
But you can bet that slowdown will be short-lived.
The pandemic's effect on utility-scale orders and installations has been relatively minor.
And continued work on major utility energy storage projects will more than double 2019's $712 million figure.
State Storage
Some U.S. states still have little or no energy storage operating. But that is quickly changing…
Because battery prices continue to fall. And that's starting to catch policymakers' attention.
Right now, most state legislatures around the country have yet to enact any energy storage deployment targets. Only California, Massachusetts, Nevada, New Jersey, New York, Oregon and Virginia have them.