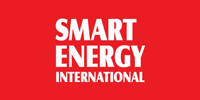 Rethink Energy Research has released a new report exploring the pace at which global energy markets are deploying energy storage projects and the factors driving them to do so.
According to the report, USA Flying start triggers rush for Energy Storage Leadership, actions by utilities in the US to expand their energy storage capacity more than any other utilities in the early 2020s is triggering a global rush to leadership.
Global utilities, led by those in the US, have in the past weeks commissioned projects that will enable the energy storage market to double in 2020 and 2021, despite the COVID-19 pandemic.
The capacity commissioned will allow the storage market to have a ten-year annual growth rate in excess of 44.8%.
By 2029, the global battery storage capacity is expected to hit 1,462GWh up from 6.9GW today.
The US is expected to lead through 2024 by installing 27.7GW of new capacity. However, China its expected to take the leadership role by 2029.
The rest of the Asia Pacific, led by South Korea, India and Japan, as well as Europe, led by Germany and the UK, but also augmented by Italy, Spain and even the Netherlands and Belgium, will end this forecast period neck and neck with the USA, all chasing second place behind China. Latin America, Middle East and Africa will be far smaller markets.
By 2030 the situation will look like this:
China 107 GW
USA 77.6 GW
Europe 77.3 GW
Asia Pacific 76.5 GW
The activity in and around the 4-hour battery power storage using lithium-ion market is accelerating in the US so fast that by 2024, it will have overhauled the 100-year-old lead that pumped storage has in the storage market and installed more GW.
By 2030 it will have installed close to 4 times the amount that pumped storage ever reached at 77.6 GW of capacity, able to output solidly for 4 hours, in total some 310.4 GWh of battery cells.