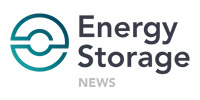 Mines worldwide extract more than 11.9 million metric tons of zinc annually. There are zinc mines in over 50 countries around the world, and while the metal plays a key role in the steel industry, few people understand its transformative role in the energy storage sector. When most people think of the metals that power today's energy storage systems, vanadium and lithium are at front of mind.
However, one of the challenges to growing an energy storage industry is the dependency on a supply chain of hardware components, metals and chemicals many of which come from outside of North America. Metals such as lithium, vanadium, rare earths and cobalt used today in many energy storage batteries, are impacted by price volatility, security of supply and duration restrictions. On the other hand, those same risks do not apply to zinc energy flow batteries.
Best known for its industrial use in galvanising steel, Zinc is abundant and inexpensive, and without any geopolitical complications as we have a significant North American supply. Zinc utilizes the only battery chemistry that uses earth-abundant, recyclable materials with chemistry that is robust and safe. Unlike lithium-ion technology, which requires new stacks in order to scale, zinc batteries are able to decouple the linkage between energy and power. This means that scaling the zinc battery technology can be accomplished by simply increasing the size of the energy storage tank and quantity of the recharged zinc particles.
Zinc-air batteries use oxygen from the atmosphere to extract power from zinc, making zinc-air battery production costs the lowest of all rechargeable batteries. Zinc-air batteries are non-flammable and non-toxic with a longer lifetime as compared to other batteries.
The zinc-air cell doesn't require expensive and hard-to-find materials and can be manufactured locally which contributes to our North American economy. When combined with PV panels, zinc-air storage delivers a renewable, reliable, and affordable source of power.