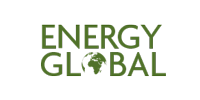 Wärtsilä is finalising a 70 MW energy storage and energy management system project in the California Independent System Operator (CAISO) energy market. The energy storage system will be paired with Wärtsilä GEMS platform to maximise system efficiencies and will add renewable power to the grid at times when it otherwise wouldn't be available. The order was booked by Wärtsilä in late 2019 and the project will be finalised in mid-2020.
Wärtsilä GEMS advanced software platform will optimise the deployment and functionality of the customer's existing renewable energy power system, and will connect the site to the local energy market. GEMS will increase revenue and ROI by maximising battery performance and longevity and enabling additional value streams. For example, GEMS will facilitate 'energy arbitrage' with the system's battery storage capabilities. This allows the customer to purchase electricity from the market when prices are low, and sell stored energy back into the market when short-term costs spike.
Other technical considerations include battery chemistry. Wärtsilä is incorporating lithium iron phosphate batteries, enhancing safety measures of the site.
This project adds to Wärtsilä's portfolio of 20+ operating energy storage projects in North America, including two grid-scale 9.9 MW energy storage systems in Roscoe, Texas.
read more