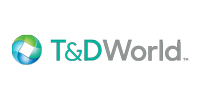 The coronavirus outbreak has resulted in a substantial slowdown in terms of global economic growth. The pandemic has been particularly hard on China, owing to its place as a major global manufacturing center. A large number of production facilities have either been shut down or are not operating at full capacity owing to major disruptions in raw material supply chains. These trends have also impacted stock prices in the industrial battery chargers market.
Chargers for Lithium Ion Batteries Show High Susceptibility
The pandemic has created several hurdles for lithium ion batteries. Countries which are major producers of raw materials that are required for battery production have been subject to stringent restrictions to control the spread of the virus. For instance, Australian lithium production companies have set up strict guidelines for businesses in the industry in terms of long-distance travel restrictions.
Other major producer countries in Africa and Latin America have announced nationwide curfews and quarantines in addition to trade and travel closures. These trends are anticipated to restrict the production and adoption of industrial battery chargers.
On the other hand, 2019 witnessed an oversupply of raw materials, which has mitigated losses from potential raw material supply shortages. However, continued delays and restrictions on transport are a matter of concern in the short term. While production continues apace, problems with shipping, transport routes, and container equipment are critical threats to normal operations.
Logistics Remains a Major Challenge
Companies are feeling pressure in terms of supply chain disruptions. While some countries have designated select industries in the industrial battery chargers supply chain as essential, travel restrictions imposed on workers has made day-to-day functions complex, as remote production activities have not made major inroads into the industry.
Across the world, logistics for raw materials and component supplies are expected to slow down. Consequently, industrial battery charger manufacturers are expected to invest in bringing supply chains for components geographically closer together. The global pandemic is expected to bring about permanent changes in business approaches associated with international supply chains, which can result in growing localization of charger production.