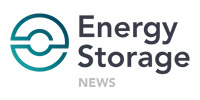 Three European Transmission System Operators (TSO) have collaborated to launch a new, blockchain-based flexibility platform, Equigy.
It is designed to allow the integration of small and distributed consumer-based assets, such as electric vehicles (EVs), residential battery energy storage and heat pumps to play a role in the grid-balancing process.
Consumers will be able to use Equigy to earn money by flexing their interaction with the electric grid via an aggregator. This will help enable greater integration of intermittent renewables into the grid by increasing the TSOs ability to balance generation through flexibility.
Currently three TSOs – Swissgrid, TenneT and Terna – are launching the platform in the Netherlands, Germany, Italy and Switzerland. Additionally, Denmark's Energinet has expressed an interest in joining the consortium, which would further extend the rollout.
Equigy is designed to be non-exclusive and can work with other balancing systems. This helps to provide a viable collective approach, said the consortium, offering standardisation, a common approach from TSOs with neutral governance and the opportunity for scaling-up.
A press release said that "batteries from millions of households will stabilise the electricity grid in the future," with the Equigy platform using blockchain technology – which creates a secure, distributed and transparent ledger of all transactions – to allow the capabilities of even small household systems of a couple of kilowatts to be aggregated to deliver the services traditionally supplied by large-scale fossil fuel generation. TenneT has previously hosted a couple of related 'virtual power plant' (VPP) trial projects in Germany and the Netherlands with residential battery storage manufacturer sonnen, while Terna has already enabled distributed energy resources such as home batteries aggregated into VPPs to participate in some grid-balancing opportunities.