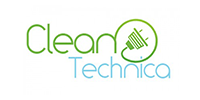 Everybody knows that coal is on the way out, but the latest electricity report from BloombergNEF is something of a shocker. It casts a shadow of gloom over natural gas, too. Low-cost renewables are creeping into gas territory, helped along by falling costs for energy storage. In fact, according to BNEF, energy storage is now a cheaper alternative to building new gas "peaker" plants in some regions. And by some they mean Europe, which was supposed to be a lifeline for US gas exporters.
Natural Gas & The European Connection
BNEF cautions that the new report is based on data from recent months and does not fully reflect the longer term impact of the COVID-19 global economic crash. Nevertheless, the findings are rather juicy from a geopolitical point of view.
During the Obama administration, the US engaged in a concerted effort to help Europe reduce its dependence on Russia for natural gas. The first step was to restrict limitations on exporting liquid natural gas from the US, and boy howdy did that open the floodgates.
According to the US Energy Information Agency, by July 0f 2019, the US had become the third-largest LNG exporter in the world, surpassed only by Australia and Qatar.
The lion's share of all that had been going to Asia, but in January of 2019 — after something of a kerfluffle with China over tariffs — US exports to Europe topped Asia for the first time ever.
The Energy Department's latest monthly LNG export report reflects that trend. As of February 2020 three of the top five countries of destination were EU members, topped by the UK with France and Spain following. Japan and Turkey were the non-EU members in the top five.
As of last summer EIA was still expecting demand in Europe to continue increasing, mainly as a consequence of decarbonization efforts.
It certain seems that gas stakeholder are counting on that. With the help of new LNG facilities coming on board in the next few, the US will end up with the biggest LNG export capacity in the world.
Click Here To Read More