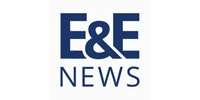 Could the energy storage industry fabricate some of the "thousands and thousands of jobs" that President Trump says he wants?
The short answer from insiders is yes. But whether those jobs arrive during his administration or are delayed or lost to Asia will depend in part on decisions Trump makes on trade, energy, transportation and infrastructure.
Across the young industry, there are hopeful signs: Students have massed at Tesla Inc. job fairs in Nevada, where the company plans to hire 3,000 people in the first half of 2017, according to a spokeswoman. As many as 150 new jobs were posted recently at a plant in Michigan. CEOs across the industry speak of an upswing, though one that is suffering through a period of Trump-induced uncertainty.
If lithium-ion batteries scale up and become a fixture in homes, businesses and automobiles, energy storage could create more than 120,000 jobs, according to SuperCharge US, an industry coalition. Many would be local, living-wage positions that don't require a college degree.
Decisions are being made now that will shape the industry's job profile for years to come. Tesla and other energy storage manufacturers are investing heavily in automation, which could make domestic manufacturing competitive — but results in a lot fewer jobs. Universities in California and Nevada are founding the country's first-degree programs that specifically focus on batteries.
Energy storage isn't a business where people think small.
When Alevo, a maker of grid-scale batteries in North Carolina, started hiring a couple of years ago, 10,000 people applied. The 300 who got hired helped build the first factory line. If the cavernous factory reaches its capacity — 20 times the size of today — it could employ 3,000, said Chris Christiansen, the company's president.
"We see the market coming and increasing every year," he said.
Click Here to Read Full Article
read more