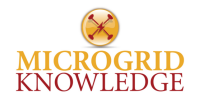 Electric boats may enable floating microgrids that could serve islands that have historically been powered by fossil fuels, according to a report from researchers at the University of New South Wales in Sydney, Australia.
"Powering small islands with reliable, affordable and green electricity is a big challenge due to their dispersed geographical location with a limited number of consumers and the heavy dependence on fossil fuels," said the study, "Real-Time Load and Ancillary Support for a Remote Island Power System Using Electric Boats."
Floating microgrids made up of electric boat motors, renewable energy and controls offer a substitute that will help power an island and provide electricity after disasters.
Floating microgrids: Quick way to restore power after hurricanes
"When some natural disaster occurs in dispersed islands, the electricity networks or generation systems are heavily damaged, and residents live without electricity for weeks. In this case, consumers having this technology can immediately get their power, and the ships sent by the government to distribute food can also supply electricity," said Jayashri Ravishankar, an author of the report, which was published by IEEE.
While electric boats (EB) are similar to electric vehicles (EV), electric boats offer some significant advantages as a microgrid resource. An electric car fitted with roof-mounted solar panels can't always use available sunlight due to shade from buildings, trees and parking lots. However, electric boats with PV solar don't have this problem.
read more