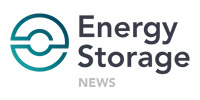 Canopy Power, a start-up headquartered in Singapore which has recently completed microgrid projects including solar and battery energy storage, for luxury resorts in South East Asia, says it wants to take the tech and its concepts into a number of other sectors.
The company first got in touch with Energy-Storage.news in September, on the completion of a "customised independent renewable energy microgrid" for Telunas Private Island, an idyllic island paradise resort located in the Riau Archipelago of Indonesia.
That project included 110kW peak of solar PV from REC Solar, solar inverters from SMA, and an AlphaESS 144kWh lithium-ion energy storage system (ESS). Canopy claims the "renewable impact" of the island now stands at 60% penetration. That project still uses diesel gensets as backup power and as a part of the integrated microgrid, but is expected to reduce diesel consumption by about 45,000 litres per year.
Then, in October, the company touted the successful completion of another solar-diesel-storage microgrid, this time powering two further luxury islands resorts, Nikoi and Cempedak, again both situated on the Indonesian Riau Archipelago. These two resorts will now run on 50% renewable energy as a consequence.
In that instance, Nikoi already had some solar PV installed, while Cempedak was until recently 100% diesel-run. The islands are more than 10km from the nearest available grid connection. New solar panels were fitted (again from REC Solar, 52.5kW peak), inverters were again supplied by SMA, and the system uses a 77kWh lithium-ion battery energy storage system (BESS) supplied by Tesvolt.
From logistical challenges to channels of opportunity
Getting the projects done was rewarding, but not without challenges, Canopy Power founder Sujay Malve told Energy-Storage.news this week.
"Logistics to these remote sites is always a challenge. Customs procedures in Indonesia are more complex than several countries in the region," Sujay Malve said.
read more