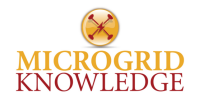 In light of the global COVID-19 pandemic, this year was one for the books for almost every industry. But the energy industry was also responding to other unique occurrences, such as significant wildfires in California and multiple hurricanes on the Gulf Coast. In light of these challenges, many in the industry turned to expert advice and strategies from industry leaders. One of the outlets for such information is the full library of microgrid white papers. 
Microgrid Knowledge's top 10 microgrid white papers of 2020 came from energy leaders such as Ameresco, Bloom Energy, Eaton, Enchanted Rock, Instant ON, NRG, S&C Electric, Schneider Electric and Siemens.
The most popular microgrid white papers, as well as much of the energy news stemming from 2020, make clear that more and more energy customers better understand the value of energy resiliency. For example, critical facilities, such as hospitals and data centers, were stressed during 2020 because of impacts from the coronavirus, and resiliency is now a top priority.
Below you will find the top 10 most downloaded white papers on Microgrid Knowledge in 2020, covering everything from how microgrids are changing to how energy-as-a-service models are opening the door to microgrids for more facilities.
1. Nanogrids: A New Opportunity for the Solar Industry
Instant ON
Solar energy has the ability to provide immense benefit to society and the grid. But solar's full potential isn't being fully realized. This report is designed to help boost awareness and understanding of solar nanogrids, courtesy of Instant ON.
2. How Microgrids are Changing the Paradigm on Data Center Power Delivery, Uptime and Efficiency
Enchanted Rock
Uptime and performance are critical for data centers, but they cannot continue to rely on diesel generators for reliable backup power, especially as they respond to price pressure and environmental sensibilities. Explore why microgrid use is on the rise and how microgrids improve resiliency, uptime and a data center's environmental profile.