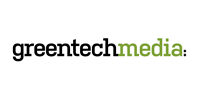 The coronavirus pandemic brought the broader economy to a halt, but the energy storage industry didn't get the memo.
Instead, developers made this year the biggest ever for battery installations in the U.S. More capacity is going into homes than ever before, helping families make better use of rooftop solar investments and keeping the lights on during outages. Large-scale projects reached new heights, including LS Power's completion of the largest battery in the world, just in time to help California grapple with its summer power shortage.
Just a few years ago, energy storage was a niche item, something people built in the very few locations where a higher force compelled it. Now, utilities across the country are using batteries to solve numerous grid problems, and planning far more for the near future. And the most boisterous of power markets, Texas, has finally broken open for storage developers, with major projects already underway.
Here is an attempt at condensing all of these upheavals and breakthroughs into a list of the crucial energy storage storylines from the year. Think of it as a cheat-sheet for all things energy storage in 2020.
Deployment like never before
2020 will certainly go down as the biggest ever for the U.S. grid storage industry. The annual market for grid batteries passed the $1 billion mark and the 1 gigawatt threshold for the first time ever, per the latest Energy Storage Monitor report. Overall capacity installations doubled compared to 2019, a growth rate that you won't see in any other kind of energy infrastructure right now.