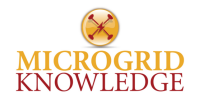 History shows us that an injection of government funding often boosts new and promising energy technologies. But is the same true for microgrids?
In the US, few government incentives exist that are solely for microgrids. If that should change — and how it should change — were topics addressed in a recent Microgrid Knowledge audience survey, as well as in a discussion at last month's Microgrid 2020 Global, a virtual event hosted by Microgrid Knowledge, which drew more than 4,300 registrants.
The bottom line? The microgrid community appears to have mixed attitudes about the importance of grants, loans and tax credits — at least when they are stacked up against other possible regulatory and legislative actions to support the technology.
"The money is nice, yes, but I think most people within the industry know that there's a ton of capital in the marketplace that wants to be deployed on clean energy and microgrids. The problem is the policies and regulations don't necessarily allow enough of the projects to proceed," said Benjamin Parvey, CEO of Blue Sky Power, speaking during a policy workshop at the virtual conference.
What's needed more, said Parvey, are fewer regulatory barriers that inhibit competition and impede customer access to the microgrids.
Regulatory blockage
Other industry representatives at the policy workshop — Brian Levite, regulatory affairs director at S&C and Mona Sheth, senior director, federal government affairs, Schneider Electric — concurred with Parvey that more incentives are not the top priority.
"It is a regulatory and business model blockage here that is, in my opinion, stopping up the works," said Levite, in an opinion that was also supported by the Microgrid Knowledge Advisory Board during their discussion at the conference, where they issued a call to action for the industry.