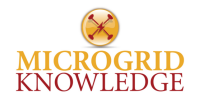 In another sign that the US government is making energy resilience a priority, the Department of Energy (DOE) is incorporating microgrids as part of a program to spur $440 million in energy improvements for 16 federal projects.
Announced late last week, the effort is meant to bring energy efficiency and resilience to a range of facilities from ports to military bases to building campuses.
The DOE will provide $11 million to leverage an expected $440 million in performance contracting for the projects.
Several of the federal projects including microgrids, among them a General Services Administration Region 7 facility in Oklahoma, which plans to install a campus microgrid that incorporates four courthouses and a parking garage, operated under a utility energy services contract. The project includes solar, batteries and microgrid controls, along with a range of energy conservation measures.
Military microgrids dominate
Several of the other microgrid projects are at military facilities.
Scott Air Force Base in St. Clair County, Illinois, south of St. Louis, intends to improve the resilience and energy efficiency of its data centers and control and command centers. The project will include solar PV, a 100 kW battery energy storage system (BESS) and microgrid controls, which will operated under a energy performance contract.
In Fairfax, Virginia, Fort Belvoir plans to undertake a range of energy efficiency and resilience measures, which include solar PV combined with a battery system with microgrid capabilities, backed up by natural gas engine generators.