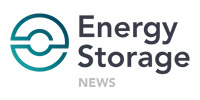 US energy storage safety expert advisory Energy Storage Response Group (ESRG) was created through a meeting of minds from the battery industry and fire service. This includes alumni of DNV GL and the Fire Department of New York.
Energy-Storage.news recently heard from ESRG founder and principal Nick Warner that the company, approaches the industry from a position of "tough love", having become concerned at a number of shortcomings that could result in serious incidents that could not only endanger lives but also endanger the future of the industry if they are not addressed.
ESRG is about to rebrand under a new name as the Energy Safety Response Group, highlighting the increasing combination of energy storage systems (ESS) with other energy assets and the importance of keeping them all safe. Andy Colthorpe speaks with Nick Warner and business manager Ryan Franks for an in-depth look at what the industry needs to do to win the trust of firefighters, code officials and other stakeholders including banks and insurers.
ESRG is a fairly new company, only a year or two in existence, but you have a lot of experience between your leadership team in batteries, energy storage and fire safety. What's behind the origin of what you do?
Nick Warner, founding principal: I got into batteries a little over a decade ago, originally in the electric vehicle performance and degradation space, working at Ohio State University, which at the time, had a pretty state-of-the-art battery lab, did a lot of battery testing for about four years, did my Master's thesis there and then ultimately ran the lab. Over time, I started developing more of an interest in battery second use and battery controls, that ultimately proved to be helpful down the road.
About five years ago, I made the jump over to DNV GL. Instead of cycling the batteries for performance, we were lighting the batteries on fire to see to see what they were doing. I've been a firefighter in kind of a previous life in undergrad. And so it was a pretty seamless transition for me. Over the next three and a half years at DNV GL, I built out their safety and testing programme in the US, leading their efforts in all things related to energy storage safety.