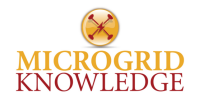 California regulators are getting an 'A' for effort as they pursue pioneering rule changes to support microgrids, but beyond that, industry stakeholders diverge in their views as the proceeding nears a significant milestone (19-09-009).
At issue, is a proposed decision recently issued by an administrative law judge for Track 2 of the proceeding, instituted by the California Public Utilities Commission (CPUC) to help commercialize microgrids. The complex proposal would launch a range of changes, from creating microgrid tariffs to altering restrictive boundary rules. Track 2 awaits a commission vote that may occur as soon as January.
Allan Shurr, chief commercial officer at Enchanted Rock, described the proposed decision as a "mixed bag."
He noted that while it advances multi-party microgrids, it also defers numerous key issues to a working group or Track 3 of the proceeding. Among issues deferred are standby charges, use of non-renewable resources in microgrids, microgrid definitions, and identification of microgrid policy issues not adequately addressed by existing state agencies.
Schurr praised its recommendation for a $200 million incentive program to support microgrids in disadvantaged communities and its recognition of "commercially available cleaner alternatives to expensive diesel and the proposed support for up to $350 million in near and medium term substation microgrids." The recommendation would lead to lower emissions and eliminate public safety power shut offs at 'safe to energize' areas — a positive development, especially for those affected communities, he said.
What about customer microgrids?
Meanwhile, Samantha Reifer, director of special projects at Scale Microgrid Solutions, called the proposed decision "disappointing." Reifer was particularly critical of its emphasis on utility and substation microgrids, as opposed to customer microgrids that are typically built for businesses, institutions or households.