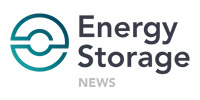 The award of contracts to battery storage developers in a recent auction by Italy's transmission system operator proves the technology's competitiveness in providing grid services once again, an analyst has said.
Terna, which manages the Italian electricity grid, awarded just under 250MW of contracts to provide the Fast Reserve service to the grid a few days ago. It assigned three tranches of contracts, in the Central and Northern regions, in the Centre-South and on the island of Sardinia. The systems are expected to be online by 2023, having won five-year contracts to the end of 2027.
A range of stakeholders won out, led by utilities ENGIE and Enel's innovation and new technologies arm Enel X, which got 70MW and 65MW of the contracts respectively. Other winners included EPC company METKA EGN, solar company Trina Solar and Italian oil and gas company Eni. Contracts were awarded at an average weighted price of €29,500 (US$35,870) / MW / year.
Corentin Baschet, head of analysis at energy storage consultancy Clean Horizon told Energy-Storage.news that most market regulators in Europe are "in the process of opening their different ancillary services to batteries: this auction proves again that batteries are very competitive to provide a fast symmetric frequency regulation service".
"Frequency regulation services are the easiest starting point to deploy batteries in a given country," Baschet said.
"I don't know of many countries in which batteries would not be cheaper to provide these services than conventional power plants which are missing out on wholesale revenues while reserving capacity for the frequency response products."
Fast Reserve is a bi-directional ancillary service that helps to maintain the operating frequency of the grid within boundaries that prevent it from experiencing failures through the imbalance of supply and demand of electricity. As the name implies, assets participating in this service have to do so quickly, within 1 second of receiving a signal from the grid that an error needs correcting.