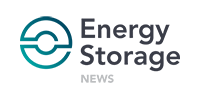 Using just 351.9kW of PV and 1MWh of energy storage in a microgrid, a tiny island off the Massachusetts coast successfully met more than 50% of its electricity demand over summer.
Historic Cuttyhunk Island, just a few miles from Martha's Vineyard, a summer destination for the rich and famous, has less than 50 residents outside of seasonal tourist peaks and about 300 residents during the summer season.
The island is famous for being one of the trading posts with the British pre-independence but has now found a degree of energy independence for itself. Solar Design Associates, a Harvard-headquartered company, designed and installed the PV array, which has 1,020 panels, and the lithium-ion battery energy storage system.
As with most electrified island territories, Cuttyhunk Island has always relied on burning diesel fuel, which is brought to the island on a barge, which is of course expensive, polluting and relies on supplies being able to negotiate bad weather conditions and other logistics. The project received financial assistance from the US Agriculture Department's grant scheme for rural electrification projects.
While the new microgrid will not eliminate diesel use entirely, during this year it is expected to reduce consumption by 30,000 gallons, a representative of Gosnold Electric Light Commission, which oversees utilities on Cuttyhunk, said. In fact while helping the residents and visitors to rely on more than 50% renewable energy over summer, during off-season periods, that proportion can rise to 80% renewables.  The massively diminished population numbers in those times are a factor in this – some accounts refer to there being less than 20 residents on the island at some points in the year.
"The microgrid's performance and reliability have exceeded all our expectations, and we are on track to burn 30,000 fewer gallons of diesel fuel this year," Gosnold Electric Light Commission's Paul Elias said.
Click Here to Read Full Article
read more