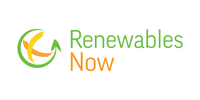 March 30 (Renewables Now) – Hitachi Europe Ltd, Mitsubishi Motors (TYO:7211) and Engie (EPA:ENGI) have launched a project in the Netherlands to study the potential for electric vehicles (EVs) to act as energy storage for office buildings.
As part of the project, a vehicle-to-everything (V2X) charger has been linked to Engie's office building in Zaandam. The charger, provided by Hitachi, allows for bi-directional charging between the electric car battery and the building or power grid. It is connected to the building's energy supply and, when the building produces more solar power than it needs, the surplus is stored in the car battery. The stored energy can be discharged back into the grid when needed.
"This charger exceeds smart charging as we know it and is basically the first real 'smart grid charger," said Hans Boot, chief operating officer at Engie Services Netherlands.
Mitsubishi Motors is contributing its Outlander PHEV SUV to the project to serve as an energy storage centre.
For the next stage of the project, the partners will look into how EVs, renewable energy and building energy management systems can work in concert to make buildings energy neutral.
According to the announcement, vehicle-to-building (V2B) technology can play a key role in reducing carbon emissions globally.
read more