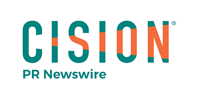 According to the new market research report "Battery Energy Storage System Market by Element (Battery, Hardware), Battery Type (Lithium-Ion, Advanced Lead Acid, Flow Batteries, Sodium Sulfur), Connection Type (On-Grid And Off-Grid), Ownership, Application, and Geography – Global Forecast to 2023", published by MarketsandMarkets™, the market is expected to grow from USD 1.98  Billion in 2018 to reach USD 8.54 Billion by 2023, at a CAGR of 33.9% between 2018 and 2023. Factors that are driving the growth of the market include the increasing demand for grid-connected solutions, high demand for the lithium-ion technology in the renewable energy industry, and declining prices of lithium-ion batteries.
Lithium-ion batteries to hold largest size of the battery energy storage system market throughout the forecast period
The lithium-ion batteries have a long lifespan of 5-15 years, and up to 98% efficiency (i.e., only 2% of electrical charge is lost during use). The lithium-ion batteries have very high energy and power densities, which leads to lower weight with low standby losses, and high life expectancy. Lithium-ion batteries continue to hold a large size of the battery energy storage system market owing to its features such as high energy density, self-discharge capability, low maintenance requirement, less weight, and high life expectancy.
Utility-owned battery energy storage system held a major share of the market in 2017
The utility-owned ownership type held the major share of the battery energy storage system market in 2017. The ability of the utility-owned battery energy storage systems to manage large energy requirements during peak hours is supporting the adoption of these systems. According to the Energy Storage Association, US, the utility-based battery storage installed capacity grew by 221 MW in 2016. This shows the high dependence of the customers on the utility-owned battery storage systems for their energy requirements.