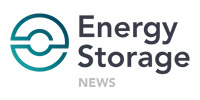 Flow batteries haven't been around as long as lithium or lead acid batteries, but everyone, it seems, has heard of them, ever since the technology came down to earth from a NASA programme a few decades back and into 'civilian' and corporate hands. It's been predicted for some time that the redox flow energy storage space will, after some turmoil and rapid consolidation, find success in providing energy storage at durations of more than four hours. This past couple of weeks have been a tale of both turmoil and success.
A cautionary tale
All the way back in 2014 as this site was just starting out, we wrote about American Vanadium, a company which at the time was essentially prospecting for 'billions', finding raw materials in the Nevada Desert, long before Tesla's lithium Gigafactory was ironically chosen to be put there.
American Vanadium, which was actually incorporated in Canada, also had a sales agreement to distribute German manufacturer Gildemeister's CellCube energy storage units, thought to be one of the first commercially available flow batteries. AV's boss Bill Radvak was the first to blog for this site, also in 2014, on the potential of energy storage to transform New York's energy future as CellCube demonstration units got installed for the Metropolitan Transport Authority. The CEO also managed to get onto various tv spots to tout the advantages of flow batteries.
As we speak, American Vanadium is no longer called American Vanadium. It's called Monitor Ventures, and its website says it is "seeking a new business venture that has significant growth potential". So it turned out the dream of building a vertically integrated company to revolutionise energy storage – and don't forget that never mind the Gigafactory, this was before Powerwall was even launched – built on a technology that even now in 2018 is still finding its feet in the market, didn't work out for Radvak and co.