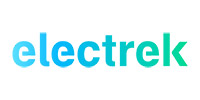 After Tesla's massive plan to create a 50,000-home virtual power plant with Powerwalls being in jeopardy in Australia, another similar project is now been announced for a new 'virtual power plant'.
New Premier of South Australia, Steven Marshall, a member of the Liberal party who just replaced the Labor party, threw some cold water on the project, which is so far still going forward with the first 1,100 installations, but it could face some red tapes for the other 49,000 installations.
But now the Australian Renewable Energy Agency (ARENA) has today announced $7.7 million in funding for Simply Energy to build a second virtual power plant across Adelaide.
Like for Tesla's own virtual power plant, Simply Energy confirmed that it plans to use Tesla's Powerwall 2.
They described the project in a press release today:
"The $23 million project will deliver Tesla Powerwall 2 home batteries to up to 1200 Adelaide households representing 6 MW of residential energy storage. A further 2 MW of demand response capacity will be deployed across 10 commercial businesses."
The goal is to have it up and running by the end of 2019.
It's on a much smaller scale than the previous project, but ARENA is treating like a pilot project.
ARENA CEO Ivor Frischknecht said about this project:
"We think consumer energy resources have a huge role to play in Australia's energy future, but we are still figuring out how we can orchestrate rooftop solar and home batteries to feed back into the grid. This is technically hard to do, which is why these pilot projects are so important," he said. "This is a potential model for how distributed energy resources can be operated at large scale in the future to help reduce energy prices,"
The project has the goal to lower the energy bill of families with the batteries while also stabilizing the grid by reducing peak power demand with the large energy storage capacity.
Click Here to Read Full Article