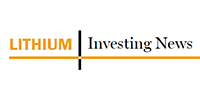 Lithium and cobalt are key components of lithium-ion batteries, and are receiving a huge amount of attention as demand for these batteries continues to grow.
Graphite is another key material required for lithium-ion batteries, but it has not gotten as much attention this year. To learn more about its role in these batteries and about the future of energy storage technology, the Investing News Network spoke with Dr. Ryan Bayliss, a senior research fellow in the Department of Materials and a fellow of the Oxford Martin School at the University of Oxford.
In the interview below, Bayliss, who is also interim chief of staff of the Faraday Institution, the UK's new electrochemical energy storage institute, also discusses nickel's role in lithium-ion batteries, as well as electric vehicle (EV) adoption in Europe. Bayliss spoke to the Investing News Network via phone.
Click Here to Read Full Article
read more