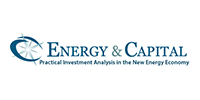 It's really no wonder lithium is compared to oil so much these days; they're both absolutely essential to the way our world works.
Crude oil is a major component of… well, basically everything in one way or another.
It's the ingredient necessary to keep our electronics running, in addition to supporting a number of other industries as well.
Of course, we can't forget that lithium is setting itself up to be a major player in fueling our transportation. Personal cars, buses, and even delivery trucks are going all electric nowadays.
And depending upon where you live, lithium could already be powering your home, too.
Is there even a question that utility-scale storage is absolutely killing it right now?
It's actually more popular than home storage systems, much to the chagrin of companies like Tesla. Have you noticed you haven't heard anything big about the Powerwall lately? It wasn't a fan favorite.
Of course, that hasn't deterred Tesla from joining the big boys in the energy storage industry…
Growing Storage
Tesla has recently teamed up with Southern California Edison to build a 30-megawatt storage project in San Diego County.
This one will work alongside AES's 37.5-megwatt two-facility storage project in the same area.
In fact, California has been commissioning large-scale storage projects like these for years.
These two projects were expedited after a gas leak in late 2015 left Southern California utilities scrambling to keep the power on.
The systems will store energy from nearby solar and wind installations, then distribute the power back onto the grid at peak times.
Not only will this act as coverage in case regular baseload power goes out again, but this setup will make it easier for the state to integrate more renewable infrastructure later down the road.
And this isn't the only large-scale system Tesla has installed recently, either.
The company's first large-scale storage system in Europe was installed in the UK earlier this year. The project was paired with a solar PV farm in Somerset and, if successful, will be the first of many such installations across the UK.
Click Here to Read Full Article
read more