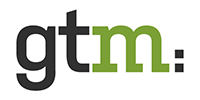 Panasonic Corp (6752.T) will invest more than 30 billion yen ($256 million) in a New York production facility of Elon Musk's Tesla Motors (TSLA.O) to make photovoltaic (PV) cells and modules, deepening a partnership of the two companies.
Tesla's shares were up 3.5 percent at $220.75 in early trading on Tuesday.
Japan's Panasonic, which has been retreating from low-margin consumer electronics to focus more on automotive components and other businesses targeting corporate clients, will make the investment in Tesla's factory in Buffalo, New York.
The U.S. electric car maker is making a long-term purchase commitment from Panasonic as part of the deal, besides providing factory buildings and infrastructure.
Bloomberg: Yamanashi Vies for Energy Storage Investment
A patch of land in the shadow of Mount Fuji is becoming a testing ground for energy storage, with some of Japan's leading companies trying to develop technologies such as spinning flywheels and fuel cells.
The Yamanashi Prefectural Government is hoping that by attracting companies such as Panasonic Corp. and Toray Industries Inc. it can become a kind of Silicon Valley for energy storage development.
As part of a project in the city of Kofu, the prefecture has built a 1-megawatt solar power station that is being made available to developers of storage devices who want to run tests under closed conditions, according to Masaki Sakamoto, an official in charge of the project.
"It's not easy to find a large-scale solar power station available for pilot projects," Sakamoto said. "The best scenario would be that advanced research being conducted here leads to more collaboration between major and local companies and the creation of supply chains."