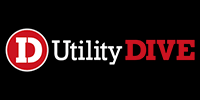 Corporate investment in energy storage nearly hit $660 million in the third quarter, a five-fold increase from third quarter 2015, according to the latest U.S. Energy Storage Monitor from GTM Research and the Energy Storage Association.
The all-time high mark in investments is an indication that more and more companies are entering the energy storage space. "More players are coming into the sector, and there more are on the horizon," Matt Roberts, executive director of the Energy Storage Association, said. 
In the first three quarter of the year, there was a total of $812 million of corporate investment in energy storage, according to the report. That far outstrips the $416 million for all of 2015. To date, the 2016 total includes $167 million of venture capital funding and $645 million in project financing.
The increase represents a 20% year-over-year rise and reflects a maturing of the industry as it evolves away from early stage venture capital funding, Roberts said. "It shows that there are more viable places to put projects."
Storage companies such as Stem and Advanced Microgrid Solutions have been ramping up their project finance capabilities. In August, Stem secured $100 million in financing from Starwood Energy Group Global. CEO John Carrington said he plans to use the funds to support project finance deals. In a project finance structure, each project is set up as a special purpose entity that is solely responsible for repaying loans without recourse to the corporate parent, usually the development company.
In July, Advanced Microgrid Solutions signed a deal with Macquarie Capital for the capital to jointly develop and construct a $200 million fleet of the energy storage projects. CEO Susan Kennedy describes AMS as a development company that tailors solutions for customers more than a storage company that installs batteries.