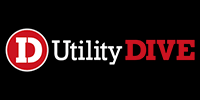 NextEra had been on the verge of selling its Wyman plant, but after it proved its mettle during the Polar vortex, the company opted to keep the plant. But Wyman is oil-fired, and NextEra is better known for renewables and clean energy technology. The addition of a 16 MW battery system helps bring the plant in line with the company's overall direction.
Greentech Media reported last year that NextEra plans to invest $100 million in battery storage for its solar and wind projects. Vijay Singh, NextEra's executive director of business development for energy storage, told the news outlet that the company anticipates battery storage will play a much larger role on the grid within the next five years. NextEra already operates batteries in conjunction with renewables in the PJM territory.
Last year, NextEra Energy CEO Jim Robo said that by 2020 energy storage will begin to replace gas peaking plants.  Robo expects energy storage prices to fall in a similar fashion to solar costs, which would put the technology on par cost-wise with gas peaker plants.
Click Here to Read Full Article
read more