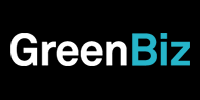 The electric utility sector is at a crossroads between centralized generation and distributed energy resources (DERs), with 2018 DER deployments exceeding additions for centralized generation. Microgrids represent one platform that can transform DERs into systems that offer resiliency services outside of traditional utility service offerings. While utilities historically have viewed the islanding functionality of microgrids with suspicion, many are now investigating what role they could/should play in this market.
Microgrids are inching their way into the mainstream, although the majority are deployed by non-utility vendors for third parties. However, growing interest and regulatory support for community microgrids and microgrids designed to bolster the overall distribution system are opening the door for utilities to play a larger and undefined role.
The VERGE 18 Microgrid Summit in Oakland, California, made clear that utilities are beginning to explore new microgrid strategies in the United States. The East Coast recently led the charge in microgrids in response to major grid outages caused by extreme weather. However, California's recent wildfires also have increased pressure on utility companies to boost resiliency on the West Coast. The Pacific Gas and Electric Company is partnering with Humboldt County community choice aggregation and others to create a microgrid supporting critical facilities — including an airport in an isolated part of northern California.
The Midwest is also making strides in the microgrid field with the Commonwealth Edison of Illinois plowing new ground and working with Siemens AG to create new DER platforms. The platforms can be deployed to help manage envisioned future fleets of microgrids that are designed to offer grid benefits to integrate and manage growing DER fleets. Such efforts around the concept of clustered microgrids are beginning to overlap with related concepts such as investments in virtual power plants and DER management systems.
Duke Energy blazes a trail
Duke Energy has created a model blueprint for other utilities. It has discovered microgrid projects types that pass regulatory muster from a regulated business model while also providing strategic capital through its unregulated business ventures for new energy as a service microgrid business models.
read more