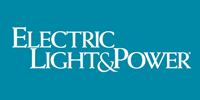 South Texas utility El Paso Electric Co. (EPE) has selected more than 600 MW of new generation capacity to help meet summer peak loads more than three years ahead.
EPE announced this week that it plans to add multiple cleaner emitting sources for capacity needed during the 2022-2023 summer peak season. The winning bids include expected purchases of 200 MW in utility-scale solar, 100 MW of battery storage and the construction of a 226-MW natural gas-fired combustion turbine unit at EPE's Newman Power Station.
The $143 million Newman turbine addition is expected to be operational by 2023. In addition, EPE will seek another 50 to 150 MW of wind and solar power.
Kipp
"These technologies provide a mix of carbon-free renewable and clean burning natural gas generation that will enable us to meet the growing need for power in our region in a safe, clean, reliable, and cost-effective manner," said Mary Kipp, El Paso Electric President and Chief Executive Officer. "This balanced combination of resources will work with our existing energy portfolio as we move to retire aging, less efficient plants while continuing to meet our customers' changing energy needs."
The El Paso utility, which serves some 425,000 customers in south Texas, reached coal-free generation status two years ago. EPE sold out its ownership stake in the coal-fired plant on the Navajo Indian Reservation in New Mexico for $32 million to Arizona Public Service.
The utility's electricity output is primarily generated by natural gas units, most of those built in the 1960s, '70s or '80s. EPE also has a minority stake in nuclear-powered generation through the Palo Verde Generation Station near Phoenix, Arizona.
The future solar, gas and battery storage resource plan still needs Texas state Public Utility Commission approval.
(Rod Walton is content manager for PowerGen International and the Power Engineering website. He can be reached at 918-831-9177 and rod.walton@clarionevents.com).