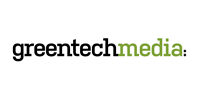 Last year, tense debate over the feasibility of 100 percent renewables entirely consumed the energy industry. Stanford professor Dr. Mark Jacobson stood on one side, arguing 100 percent renewables will be technically possible by 2050, while Dr. Christopher Clack led critiques picking apart that modeling. The controversy even spurred a lawsuit.
In 2018 those conversations didn't entirely dissolve, but they were overshadowed by action.
Two states, California and New Jersey, joined Hawaii in committing to 100 percent clean energy (Hawaii's goal is actually 100 percent renewables). In December, the number of cities committed to 100 percent clean or renewable energy surpassed 100. And recent progress for the "Green New Deal" in Congress has federal policymakers also mulling a 100 percent renewable future.
Deal or no deal
Supporters of the Green New Deal call for a select committee to develop a mobilization plan to tackle climate change and aid the transition to a just economy.
As the Washington Post recently reported, the phrase itself has been used many times in recent history. But it's gained momentum in its latest form due to protests from groups like the Sunrise Movement and through endorsements by incoming progressive lawmakers like Alexandria Ocasio-Cortez.
This week, Democratic leaders indicated they would move ahead in creating a select committee on climate change, but it will not consider the Green New Deal as its "sole focus," according to chosen chair Rep. Kathy Castor of Florida.
Despite the defeat of a more aggressive agenda, attention at the federal level has spurred hope for many 100 percent renewables and environmental advocates.
U.S. actions at the latest climate talks in Poland, however, did not.
The Trump administration continues to say it will exit the Paris climate agreement — which, based on the pact, it cannot legally do until 2020 — and promote fossil fuels on the sidelines of climate talks. Meanwhile, U.S. corporations, states and other subnational players are continuing to assert their support of the Paris Agreement. But that sideline diplomacy didn't entirely fill the vacuum left by U.S. leadership at official negotiations.