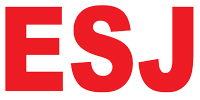 December13, 2018: Academics at University of California San Diego have developed a suite of tools using a combination of chemistry and economic know-how to predict the best battery technology for an energy storage project, the university announced on December 3.
The tools take into account a region's energy markets and the operating characteristics of the battery to predict if a storage project will be financially viable.
Shirley Meng from UC San Diego nano-engineering, and co-author of the paper, says the research was the first step towards re-thinking how battery storage should be viewed by energy storage system practitioners.
She also urged people to look at new chemistries such as sodium ion batteries.
The tools take into account the battery type, its task (such as frequency response, load shifting), price, and market rules of the specific region to help project developers select the appropriate grid-connected battery storage.
The study titled Combined economic and technological evaluation of battery energy storage for grid applications was published in the peer reviewed scientific journal Nature Energy on December 3.
Meng told ESJ: "We are using real California grid (energy market) data to do revenue projection, and the focus is really on understanding how different chemistries can deliver different efficiency under different duty cycles.
"Most of the batteries that have been commercialized have optimum operation temperatures in the range of 0°C to 40°C. From this aspect, lead acid and lithium ion are the same.
"For this reason, most of the grid storage units have temperature control (cooling unit); lead acid batteries still occupy the majority of the grid storage market, but in terms of new storage units (coming up online) lithium ion batteries definitely dominate.
"This is because some lithium ion battery chemistries such a LFP are robust at cycling at 40°C. LFP based batteries have demonstrated over 10,000 cycles at 25°C, making it ideal for grid storage."