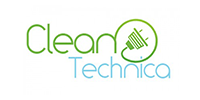 China is poised to add a significant amount of battery storage to its utility grid next year. And it's backing two horses in the energy storage race — both lithium-ion and flow batteries are part of the plan. China's renewable energy portfolio now stands at 706 gigawatts according to Bloomberg but too much of that is wasted, or curtailed as they say in the utility industry. 7.7% of the electricity generated by wind turbines is curtailed as is 2.9% of electricity from solar panels.
Chinese regulators have approved a $174 million investment in the northwestern province of Gansu for the installation of a 720 MWh lithium-ion grid storage battery. It will be the first part phase of a new energy storage project in the region. When completed it will be able to store electricity for up to 4 hours, says Bloomberg.
The Gansu Provincial Development & Reform Commission says subsequent expansion of the project will depend on market conditions and the needs of the electrical grid. Once completed, it will be the country's largest virtual power plant.
VRB Energy, a developer of vanadium flow batteries, says it plans to build a 100MW/500MWh storage system in Hubei province located in central China. It has begun commissioning a 250 kW/1 MW demonstration unit that it plans to expand to a 3 MW/12MWh battery later this year.
Jim Stover, vice president of business development at VRB Energy, tells TechCrunch, "The Chinese government I think in particular is happy to incentivize or call out vanadium like this. They want to push a number of technologies, but there is an awful lot of vanadium resources in China, both from mine sites and from steel slag recovery. They're trying to seize that as a good and natural fit, they don't have a lot of lithium. They have a lot of lithium manufacturers but not a lot of lithium itself, or cobalt, or nickel even."
The China National Development and Reform Commission has issued a call for greater investment in flow batteries and set up programs to develop vast projects comprised of two or more 100MW installations. One such project — a 200MW / 800MWh vanadium energy storage project in Dalian Province — is already under way. Flow batteries potentially have the ability to provide electricity to the grid for longer than the 1 to 4 hours that is common with lithium-ion batteries. They also can support more charge/discharge cycles than lithium-ion batteries leading to longer life and lower total cost.