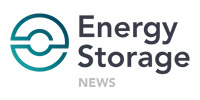 It's been the biggest piece of bad news to hit UK solar for some time. Buried under waves and waves of Brexit procrastination, name-calling, indecision and confusion which appear to leave the country's people, media and businesses alike scratching their heads and wondering what it was that anyone actually voted for in 2016's EU referendum, the government announced its decision to end export tariff payments for solar PV.
Our UK news site Solar Power Portal reported at the beginning of this week that the export tariff will close to new applicants at the same time as the generation tariff, despite some 90%+ of respondents to a consultation expressing their opposition to the plans.
Britain's feed-in tariff scheme will therefore now close in full to new applicants from 31 March 2019. While the government has accepted that there's now need for market-based solutions for small-scale generators to make a difference to the UK's energy mix in an economically rewarding way, the end of the present scheme without an explicit next step laid out is more than troubling for many in the renewable energy industries and those that care about energy security and climate change.
A somewhat dismal festive spread
"To not be taking care of the small actors in the system, which is so important, that just does not bode well for smart energy, especially given that Europe is steaming ahead," Leonie Greene, policy director for the national Solar Trade Association says.
You can read all about how the STA and others plan to continue the fight for solar on Solar Power Portal, but let's take a minute to consider what it might mean for battery energy storage.
While there might be a natural assumption that in the absence of payments for energy exported to the grid, households will at least – if they install a battery, or indeed hot water diverters or smart EV charging and other kit – be able to electrically store or otherwise 'self-consume' or 'prosume' the solar energy generated on their rooftops. Perhaps, but the economic equation for that is not so simple and neither are the industry or market dynamics.