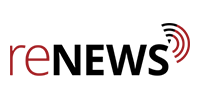 Enel, through its Enel X energy services division, has won a contract to deploy energy storage to cut energy costs for US packaging producer Berry Global.
The behind-the-meter lithium ion battery installations, totalling 5MW/10MWh, will provide the Berry Global with 20% to 30% energy bill savings annually.
Under the terms of the agreement, Enel X will purchase, install and operate four battery systems for Berry Global at its Ontario operations in Canada. The batteries will be operational by summer 2019.
The energy services provider will also provide peak prediction services and enrol the batteries in Ontario's Independent Electricity System Operator's (IESO) demand response programme.
The project will use Enel X's distributed energy resources (DER) optimization software.
Enel X North America head Michael Storch said: "This agreement underscores the benefits our storage systems and software can bring to businesses, helping them improve their energy cost-savings potential and supporting their sustainability goals related to energy efficiency.
"Enel X collaborates with customers to unlock new opportunities and deliver even greater value, including by making energy storage systems more accessible through the availability of flexible financing options."
Enel X's DER platform will analyse Berry Global's energy consumption patterns and optimise the battery use, with the aim to boost financial savings from managing Ontario's system charges and to enhance Berry Global's participation in IESO's demand response programme.