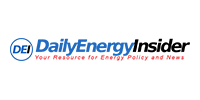 The House this week passed the Clean Economy Jobs and Innovation Act (H.R. 4447), pushing for innovation in clean energy, greater electrification of the transportation sector, efficiency in the home sector, and modernization of the grid at large.
Originally introduced by U.S. Reps. Tom O'Halleran (D-AZ) and Markwayne Mullin (R-OK), the bill would create an energy storage and microgrid grant, as well as a technical assistance program at the Department of Energy (DOE). These offerings would be made to a rural electric cooperative or non-profit organization. Working with at least six rural electric cooperatives, the goal would be to design and demonstrate energy storage and microgrid projects that draw from renewable energy sources.
"It also addresses the need for environmental justice by investing in grant programs for impacted communities and improving information sharing so Americans can be better informed about the risks in their neighborhoods," Energy and Commerce Chairman Frank Pallone, Jr. (D-NJ) said. "It is a net win for our environment and economy alike. What's more, it presents practical and achievable policies that have a real shot at becoming law this year after negotiations with the Senate."
Proponents hope that the bill, which authorizes $5 million annually for the program from 2020 through 2025, would also provide well paying jobs wherever its funding went. It also received praise from the Energy Storage Association (ESA).
"By passing H.R. 4447, the Clean Economy Jobs and Innovation Act, numerous bipartisan proposals for promoting energy storage are moving forward, including increasing R&D and demonstration investments in energy storage technology, integrating storage across all DOE Energy offices, assisting rural customers with storage for resilience, and incorporating storage into public investments in transportation electrification and workforce development," ESA CEO Kelly Speakes-Backman said. "ESA is pleased to support these efforts to ready the electric system for 21st century demands to provide resilient, efficient, sustainable, and affordable electric service."
read more