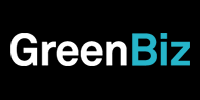 I've written about my high hopes for microgrids and my disappointment at the speed of deployment (due in part to COVID-related slowdowns that stalled construction). 
But don't be confused. Like a swimming duck, a lot has been happening with microgrids under the surface.
New third-party financing options for microgrids in which the energy offtaker does not own or maintain the asset — known as energy-as-a-service (EaaS) or microgrids-as-a-service (MaaS) — are making microgrids accessible to small businesses with small energy loads, according to a new report from Wood Mackenzie.
While not a new structure (EaaS has been around for the better part of a decade), the research shows the market is maturing. Increasingly, financers are investing in small-scale microgrids that are less than 5 megawatts, a size better suited for on-site power generation for, say, medium to large commercial buildings or a mid-sized industrial facility.
This is kind of a big deal, as financial innovations are as important as technological innovations for clean energy technologies to proliferate. Solar is the classic example; it took off once people could get it without upfront costs.
Here are three forces that, together, finally could get you that microgrid you've been eyeing.
1. Microgrid portfolios are opening up new financing models
Once upon a time, microgrids were bespoke and built on a project-by-project basis. That required legwork by financers to assess the technology risk and business models, which only made sense if the projects were bigger — say, 10-20 MW minimum.
Increasingly, microgrid service providers are selling a portfolio of microgrids — that is, deploying multiple microgrids with similar (if not identical) components at different locations. The homogenization of the microgrid technologies allows investors to streamline due diligence and finance the portfolio in aggregate.
Examples include projects at Stop & Shop, which recently announced it will install microgrids at 40 of its grocery stores in Massachusetts using Bloom Energy fuel cells, and H-E-B, which plans to install microgrids at 45 locations in Texas through Enchanted Rock.