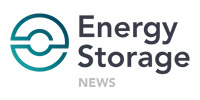 ENGIE EPS incurred increases in operating expenses and extraordinary costs due to COVID-19 which "more than offset" an increase in revenues that ENGIE's energy storage subsidiary earned in the first half of this year.
European utility player ENGIE acquired a majority stake and rebranded the company, which had been spun out of a Turin University and known as Electro Power Systems, in 2018. It is engaged in delivering energy storage solutions including grid-connected large-scale project development and microgrids, as well as industrial solutions and e-mobility solutions.
ENGIE EPS just announced its first half of the year's financial results up to the end of June 2020. Having already said following the first quarter of the year that the outbreak of the coronavirus was having a serious impact on the company's work as well as its financial position, warning that it was unable to commit to providing full-year financial guidance, the company said its net financial position by 30 June 2020 had decreased to €-17.8 million (US$-20.76 million), down from €-8.1 million on 31 December 2019.
Although revenues and other income added up to €5 million, up 89% compared to the first half of 2019, owing strongly to growth in what ENGIE EPS terms 'Giga Storage' (utility-scale energy storage and solar-plus-storage projects) as well as industrial solutions including microgrids and commercial energy storage, a decrease in gross margins for Giga Storage activities, increases in operating expenses and extraordinary costs due to COVID-19 were greater than the sum of revenue increases. This was in part due to delayed construction schedules for projects including Sol Des Insurgentes, a 23MW solar farm in Mexico with 5MW of battery storage, now expected to be completed next year.
However, ENGIE EPS appears to have a decent amount of work ahead to look forward to: it has won a few hundred megawatt-hours of 'Giga Storage' contracts worth more than US$130 million for projects in territories including Hawaii, Guam and New England.
The Guam projects are vast solar-plus-storage sites secured under 20-year power purchase agreements (PPAs) with the local Power Authority of Guam and in Hawaii ENGIE EPS was among successful bidders in the islands' biggest renewables (and storage) tender to date, winning a 240MWh project under a 25-year PPA with Hawaii Electric that is currently before regulators to win approval.