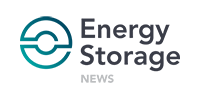 SaltX Technology and Vattenfall have signed off on a Letter of Intent to lead a pilot program based on SaltX's large-scale energy storage technology — EnerStore.
The pilot project will be developed in one of Vattenfall's district heating networks and will be used to verify SaltX EnerStore technology in full-scale. The project is expected to start in the second half of 2017 — with the first phase expected to run for 18 months.
Sweden's leading technology consultant – Sweco – will perform the project engineering of the pilot plant, while Stockholm University will lead the validation measurements and performance tests.
Karl Bohman, CEO of SaltX Technology, said: "Vattenfall is the perfect match for us and has the resources and extensive experience to make this pilot project a success. Their technical skills and commercial verification will be very valuable as we launch EnerStore on the market."
Vattenfall will host the pilot plant and support the operation and maintenance of the pilot project.
Click Here to Read Full Article
read more