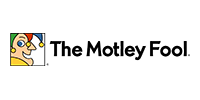 The United States is expected to lean on non-hydro renewables — namely, onshore wind and utility-scale solar — for an estimated 10% of its total electricity in 2019. That may not seem like much, but it's up from virtually nothing at the start of the century. And the best is yet to come.
A combination of falling costs, improving technology, and supportive state policies make it likely that onshore wind and utility-scale solar will provide at least 30% of America's total electricity by 2030. But it's entirely possible that all renewable power sources — including hydroelectricity, small-scale solar, and others — could generate close to half of the nation's electricity by that date.
Getting there requires some help from two emerging technologies in particular: energy storage and offshore wind. Both opportunities are nearing an important inflection point, which means investors may want to the renewable energy stocks positioned to benefit on their radar.
Are batteries ready for prime time?
The promise of energy storage is simple to understand: Owners of wind farms and solar farms (or a rooftop solar array) could lean on batteries to smooth out the daily or weekly generation profile of their assets. For example, that could allow a solar asset to deliver electricity to the grid at night and incentivize larger solar farms, since energy storage could capture the "overflow" during the day. But residential and grid-scale energy storage products face a familiar obstacle: cost.
Discussing energy storage costs can be tricky because the economics depend on the application (small-scale vs. utility-scale, short-duration vs. long-duration) and the specific materials used in the device. Therefore, while energy storage only makes good financial sense for a limited number of applications today, there are signs that the technology is beginning to find ways into the crowded energy market.
Tesla (NASDAQ:TSLA) manufactures lithium-ion batteries for both small- and large-scale customers. It deployed a record 477 megawatt-hours of storage across all customer types in the third quarter of 2019, representing year-over-year growth of 99%. Most of the company's business comes from grid-scale projects, which may receive a big boost soon.
read more