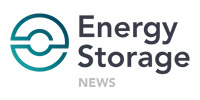 A future where 100% of the world's electricity comes from clean energy sources isn't just wishful thinking – it's mandated by the hard realities of climate change. Getting energy from fossil fuels is a hard habit for humanity to break, but the good news is that momentum finally is on the side of renewable energy and energy storage. Renewables targets at every level of government, new capacity market rules being implemented by grid operators, and the availability and cost-effectiveness of long-duration energy storage resources are all helping create a major paradigm shift in the energy industry.
Across the United States, several states and more than 100 cities have adopted ambitious 100% clean energy goals. Xcel Energy made a landmark announcement in late 2018 as the first US utility to commit to fully providing clean energy with a pledge to supply 100% carbon-free electricity by 2050 across its service area in eight US states.
Europe has made even greater progress. Most European countries have set similar renewables targets, and some have made significant headway. Germany gets 36% of its electricity from renewable sources, Denmark gets over 50% and Iceland generates the most clean electric-ity per person on earth, with almost 100% of its energy coming from renewables.
The quantum leaps we're seeing in the market are also possible because the cost of renewable energy is on par with fossil-fuel generation. The levelised cost of electricity (LCOE) for utility-scale solar fell 85% from US$350/MWh in 2009 to US$50/MWh in 2017, and according to the National Renewable Energy Laboratory, is expected to drop to US$37/MWh by 2050. The wind industry saw similar price drops, with the mean wind energy LCOE dropping to US$45/MWh in 2017.
Competitive prices are helping to spur unprecedented levels of renewables deployments. The U.S. Energy Informa-tion Administration projects that from 2020 to 2050 utility-scale wind capacity will grow by 20GW and utility-scale solar photovoltaic capacity will grow by 127GW in the United States alone. With these market drivers making renewables smart business, it's clear that the march toward 100% clean energy is much more than a political movement.
read more