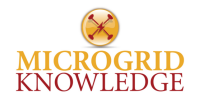 Thermal energy storage is gaining ground in refrigeration applications, providing demand management for one of utilities' most energy-intensive industries.
Industrial refrigeration consumes more energy per cubic foot than any other utility load, said Collin Coker, vice president, sales and marketing, Viking Cold Solutions.
Thermal energy storage generally involves salt water-based solutions that can absorb heat and supplement refrigeration. In these applications, thermal storage offers cost advantages over lithium ion batteries, he said.
"From the utility's perspective, refrigeration is a very intense load and these commercial and industrial sites are located all over the place," he said. The grocery stores and other cold storage operators often pay high demand charges in areas like California and New England, he added.
"We can shift the load from peak daytime usage to night time usage, and also reduce overall consumption by running refrigerators at night, when they run more efficiently," he said.
Who's using thermal storage
Viking Cold Solutions and Axiom Energy are participating in demand management programs to provide thermal energy storage in refrigeration applications.
Viking Cold Solutions partnered with Eversource to install a thermal energy storage system to reduce the Greater Boston Food Bank's peak demand, realizing a 75 percent reduction in consumption during the program period, the company said. The partnership is part of Eversource's Demand Reduction Demonstration in Massachusetts.
Click Here to Read Full Article