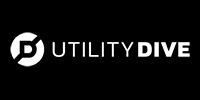 A new 1 MW / 1 MWh battery is expected to come online in Consolidated Edison's territory next month, the first of several the New York City utility will roll out as part of a demonstration project that challenges the definition of energy innovation: sometimes it's a new technology, other times it's a real estate deal.
The project takes a new approach to developing energy storage for peak shaving and other grid benefits: rather than search for customers with the perfect load to also benefit and co-own the asset, ConEd tasked distributed generation developer GI Energy with finding under-utilized real estate to lease.
The utility gave GI a list of locations on its grid where batteries could provide a benefit, and the company took care of project development and customer acquisition.
"The conventional behind-the-meter (BTM) model is basically arbitraging utility tariffs," GI Energy Director of Analytics James Robinson told Utility Dive. "It works but it has some limitations."
The arrangement with GI utilizes a new type of dispatch and ownership arrangement the company says can help knock down barriers to locating batteries in some areas, particularly where real estate is expensive.
A more traditional battery solution might leverage customer-owned BTM storage assets, but that can be limiting — the utility must find the right customer in the right location with the right peak demand, in order for project economics to work out. And even then, the BTM storage assets tend to be smaller.
A new approach
ConEd's Commercial Battery Storage (CBS) project takes a new approach, utilizing a third-party to locate and lease appropriate real estate for batteries — with the utility holding primary dispatch rights.
read more