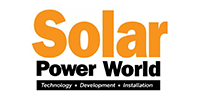 Energy storage product developer Dynapower has introduced a new line of utility-scale energy storage inverters.
The air-cooled CPS-1500 and CPS-3000 are available in both indoor and outdoor configurations and work with all battery chemistries. Each feature a high-efficiency, three-level topology designed for both grid-tied and microgrid applications.
The Gen 4 CPS inverters also feature Dynapower's proprietary Dynamic Transfer technology, which allows for the seamless transfer from grid-tied to microgrid mode, and industry-leading Black Start capabilities (in the event of a complete system power outage, Black Start restores power to the facility without the need for external power). Multiple CPS units can be paralleled together to meet the sizing and power needs of any energy storage installation.
Outdoor rated CPS inverters are enclosed in NEMA 3R containers that can be moved with a forklift and allow for placement on gravel or concrete pylons, creating installation savings.
Dynapower's CPS inverters are an integrated solution containing all required protective features, as well as an AC output breaker and DC disconnect switch. This creates cost savings for end-users and integrators when compared with other inverters that require additional add-on items needed for battery integration. CPS inverters can be supplied with MV transformers to easily integrate customer supplied battery systems into any network.
Click Here to Read Full Article