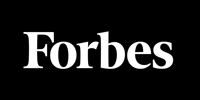 65% of Germany's total electricity demand will be met by renewable power within the next decade, according to a revision to the country's renewable energy law passed by the country's parliament last week.
An agreement within Germany's governing coalition was reached at the last possible moment, after months of fighting over how high the target should be and how it should be designed. A compromise was only found after all 27 EU governments agreed to a new more ambitious emissions reduction target of 55% by 2030 earlier this month.
The amended law can now take effect as planned next month. That start date was important because 20-year feed-in tariffs to many renewable plants are scheduled to end next month. The new renewable energy law will replace those feed-in tariffs with auctions for renewed support as of 2022.
But the German government has left many decisions for next year, for instance new targets for renewables' contribution to power consumption. Environment minister Svenja Schulze said at a press conference that these decisions should be taken in January. "It would be wise, it would be consistent, if the new EU climate target were to be incorporated into the [renewables law] very quickly, and the planned expansion rates for wind and solar plants were to be adjusted upwards," she said.
However renewable energy companies have been left unimpressed by the compromise. Solar power industry association BSW called it "completely inadequate and half-baked", and said that it actually creates new market barriers that will result in market decline in large commercial PV systems in the coming years.
read more